New Delhi (26 Jun 18):- Seasoned Delhi player Virender Singh Negi caused a major upset defeating International Master Tania Sachdev in the first round of the Commonwealth Chess Championship at the Leela Ambience Convention Hotel.
Playing white side of Neo-Catalan game, Negi was in a much worse position against her fancied opponent in the middle game and grabbed his chance as Tania overlooked bank rank mate under time pressure to lose a piece in a tactical skirmish. The game lasted 47 moves.
Grandmaster Tejas Bakre survived some anxious moments before he was held to a draw by Aron Klevansky of South Africa in 32 moves.
At the top of the tables, top seed Grandmaster Deep Sengupta defeated Hoolan Naipal of Mauritius while second seed Vaibhav Suri beat Kerala youngster Vinay Thomas Abraham without much struggle.
Third seed Grandmaster Deepan Chakkravarthy accounted for Divya Lakshmi R while National Champion Lalith Babu had it easy against Joy Shah.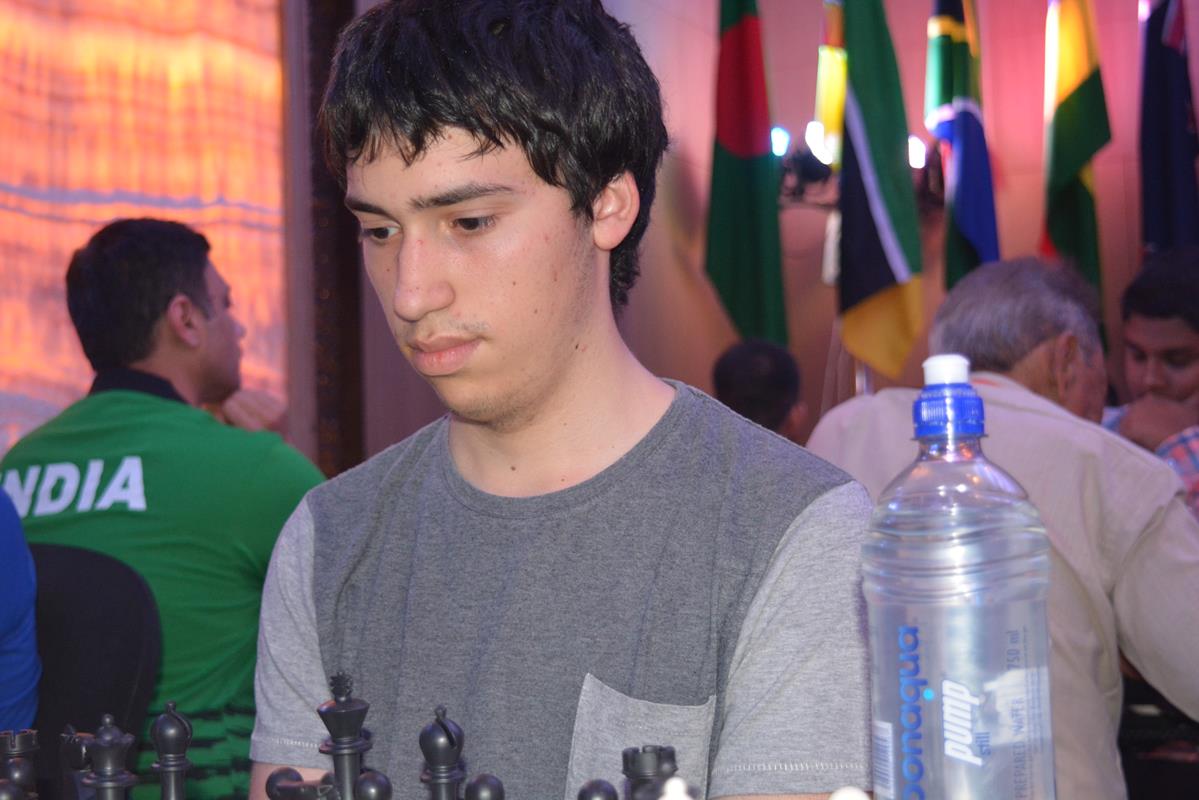 The Rs. 10 Lakh prize money championship was earlier inaugurated by Commonwealth President and AICF Secretary Mr. Bharat Singh Chauhan in a glittering ceremony.
The Championships have been split in 15 different categories. Apart from the open, there are under-8, 10,12,14,16,18 and 20 categories for boys and girls separately.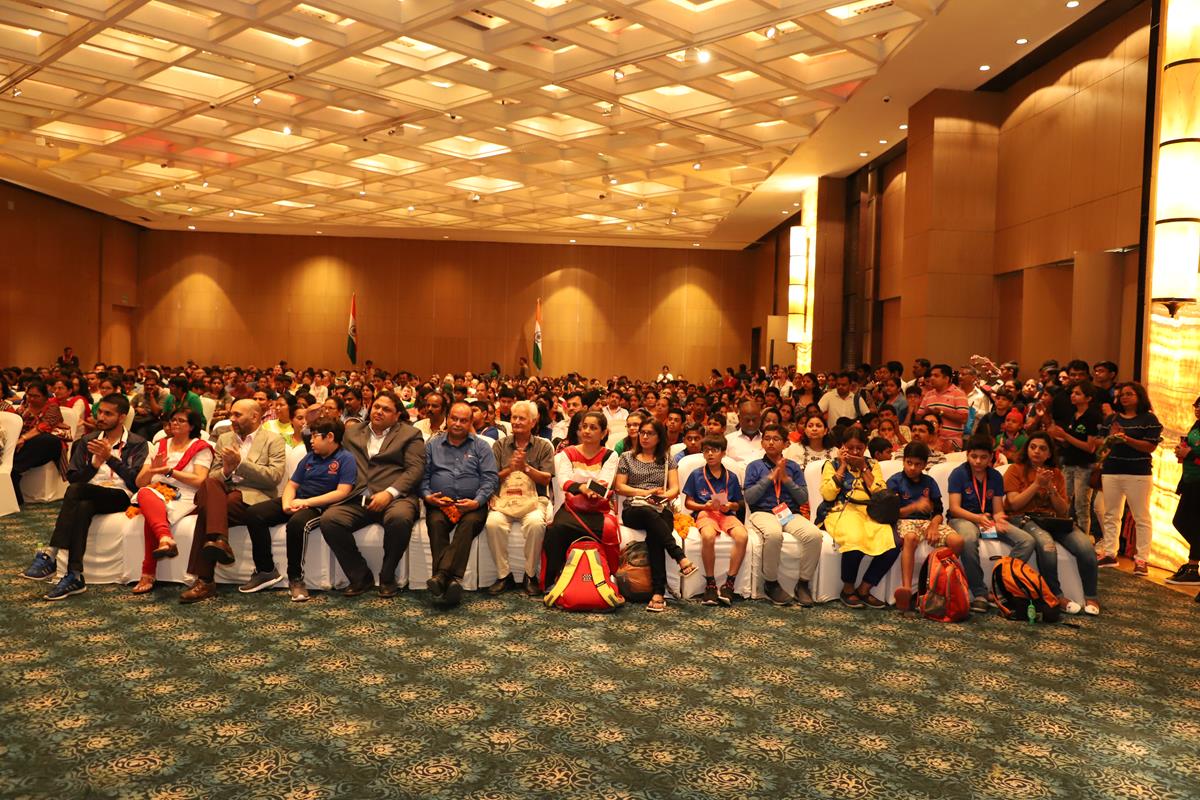 Pairings/Results
Round 1 on 2018/06/26 at 15:00 hrs
| | | | | | | | | | | | | | | | |
| --- | --- | --- | --- | --- | --- | --- | --- | --- | --- | --- | --- | --- | --- | --- | --- |
| Bo. | No. | | | Name | Typ | Rtg | Pts. | Result | Pts. | | Name | Typ | Rtg | | No. |
| 1 | 83 | | CM | Naipal Hoolan | | 1941 | 0 | 0 – 1 | 0 | GM | Sengupta Deep | | 2565 | | 1 |
| 2 | 2 | | GM | Vaibhav Suri | | 2556 | 0 | 1 – 0 | 0 | AGM | Vinay Thomas Abraham | | 1938 | | 84 |
| 3 | 85 | | | Divya Lakshmi R | | 1934 | 0 | 0 – 1 | 0 | GM | Deepan Chakkravarthy J. | | 2531 | | 3 |
| 4 | 4 | | GM | Lalith Babu M R | | 2529 | 0 | 1 – 0 | 0 | | Joy Pankaj Shah | | 1929 | | 86 |
| 5 | 87 | | | Trivedi Karan R | | 1924 | 0 | 0 – 1 | 0 | GM | Vishnu Prasanna. V | | 2525 | | 5 |
| 6 | 6 | | GM | Debashis Das | | 2522 | 0 | 1 – 0 | 0 | FM | Gluckman Paul | | 1922 | | 88 |
| 7 | 89 | | | Samal Ansuman | | 1922 | 0 | 0 – 1 | 0 | GM | Swapnil S. Dhopade | | 2495 | | 7 |
| 8 | 8 | | GM | Thejkumar M. S. | | 2495 | 0 | 1 – 0 | 0 | WIM | Hamid Rani | S60 | 1918 | | 90 |
| 9 | 91 | | | Saranya Y | | 1908 | 0 | 0 – 1 | 0 | GM | Kunte Abhijit | | 2494 | | 9 |
| 10 | 10 | | IM | Karthik Venkataraman | | 2475 | 0 | 1 – 0 | 0 | | Bhagyashree Patil | | 1906 | | 92 |
| 11 | 93 | | AFM | Choubey Saurabh | | 1899 | 0 | 0 – 1 | 0 | IM | Visakh N R | | 2467 | | 11 |
| 12 | 12 | | IM | Karthikeyan P. | | 2456 | 0 | 1 – 0 | 0 | | Sanskriti Goyal | | 1898 | | 94 |
| 13 | 95 | | | Huidrom Bhupendranath | | 1893 | 0 | 0 – 1 | 0 | IM | Mohammad Nubairshah Shaikh | | 2441 | | 13 |
| 14 | 14 | | IM | Nitin S. | | 2441 | 0 | 1 – 0 | 0 | | Sudarshan Malga | | 1892 | | 96 |
| 15 | 97 | | CM | Klevansky Aron | | 1889 | 0 | ½ – ½ | 0 | GM | Bakre Tejas | | 2439 | | 15 |
| 16 | 16 | | GM | Laxman R.R. | | 2438 | 0 | 1 – 0 | 0 | AIM | Arora Manoj | | 1887 | | 98 |
| 17 | 99 | | | Roy Pallabi | | 1875 | 0 | 0 – 1 | 0 | GM | Sundararajan Kidambi | | 2425 | | 17 |
| 18 | 18 | | GM | Thipsay Praveen M | | 2405 | 0 | 1 – 0 | 0 | | Toshali V | | 1875 | | 100 |
| 19 | 101 | | | Negi Virender Singh | | 1868 | 0 | 1 – 0 | 0 | IM | Tania Sachdev | | 2393 | | 19 |
| 20 | 20 | | IM | Akash G | | 2391 | 0 | 1 – 0 | 0 | | Sambarta Banerjee | | 1865 | | 102 |