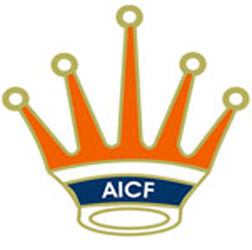 FIDE Trainers Seminar from 15 to 17 November, 2013 at Chennai
The All India Chess Federation and Tamilnadu State Chess Association is organizing a FIDE Trainers' seminar as part of the FIDE World Chess Championship Celebrations, 2013.  This seminar is being organized during the course of the World Chess Championship match between World Champion GM Viswanathan Anand and his Challenger World No.1, GM Magnus Carlsen.  This is a unique opportunity for the Chess loving public, in general, and the Chess Trainers, in particular, to witness a World Championship match live and also to know the concrete procedure for imparting training to the students.
Those who are interested in getting professional training and a diploma awarded by FIDE are advised to rush their entries.  The fee for the course is Rs.35000/-.  As there are only limited entries permitted, those who are interested are advised to rush in their entries by mail to: [email protected]  The details can be downloaded in the link www.aicf.in/news/2013-oct/FTS-CHE_2013-Prospectus.rtf The interested participants are requested to send the payment by Demand Draft favouring All India Chess Federation, along with the application.
Applications, in the prescribed format, to attend the seminar must be routed through their respective state chess associations on or before 31st  October 2013. Application form can be downloaded here – Click here to download