Team India Golden at Vladivostok, Russia
Team India comprising of CM Kushagra Mohan, L Srihari, Poorna Sri M K and Meenatchi Rajam V won 10th Asia Pacific Youth Sports Games at Vladivostok, Russia with a 100% score of 10.0/10 finishing a full match point ahead of Thailand 1 who secured runner-up position with 8.0/10. Primorsky Krai scored 5.0/10 to secure second runner-up position. Both Srihari L and Meenatchi Rajam V scored 5.0/5, Kushagra scored 4.5/5 and Poorna Sri managed to score 3.0/5.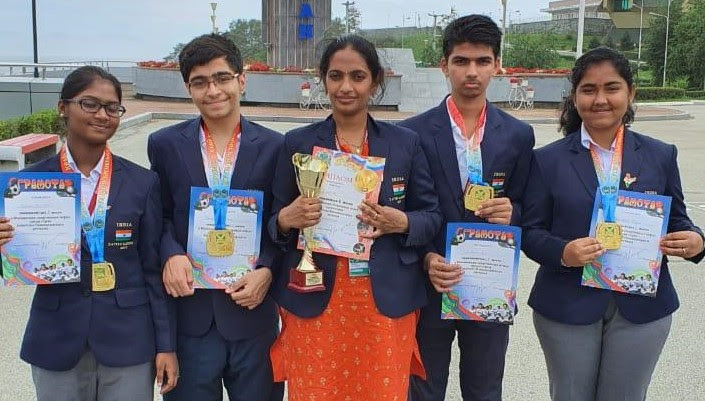 Team India led by Kushagra remained undefeated as a team and scored 100% match point 10.0/10 to clinch the Gold medal emphatically.
Final standings