All Photos by Maria Emelianova
Game Analysis by Shailesh Dravid 
2017 Chess.com Isle of Man held in Villa Marina Hall, Douglas from 23rd September to 1st October concluded yesterday. This event had a total cash prize of 133,000 GBP (Rs.1,15,92,842/-). This 9-day event started off with the highest number of Indian contingent–thirty! Five-time World Champion Viswanathan Anand was heading the Indian charge.
World Champion Magnus Carlsen finished clear first with 7.5 points, drawing his games against GM Rustam Kasimdzhanov, Indian number 3 Vidit Gujrathi, and GM Hikaru Nakamura. Magnus finished with a performance rating of more than 2900. He went home richer with a cheque for £50,000. Interestingly, this is his first classical tournament win in 435 days.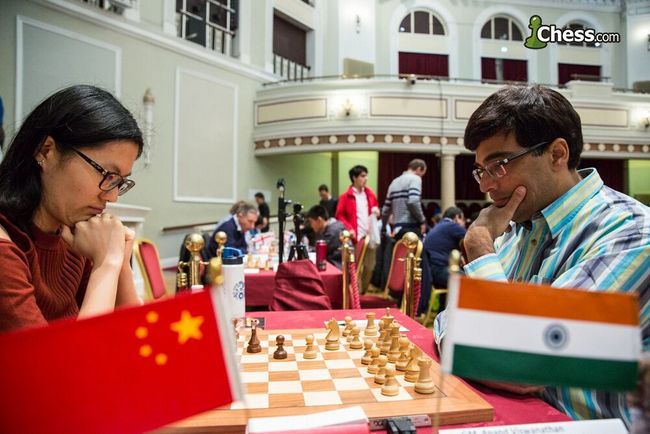 Not too long ago, his 2nd round exit from World Cup caused a splutter among chess players. A few critics have broached the topic of his retirement.
After three rounds, Anand was with 2.5 points and in the later rounds, he showed his class with a steady performance. Silencing his critics with his pieces, he scored 7 points out of 9 rounds and finished second ahead of GM Hikaru Nakamura due to the better tiebreak score.
The final round game against GM Hou Yifan was a true master class. Anand clearly knows how to close a tournament on a high note. And most of the times, he clearly can play chess much better than any Indian, alive or dead.
Just a half-point behind Anand, GM Vidit Gujrathi had a great tournament. He drew his final round game against GM Richard Rapport and settled at the 8th spot. Notably, he held World Champion Magnus Carlsen to a draw in the 7th round. Due to his performance, Vidit's live rating soared to Elo 2721!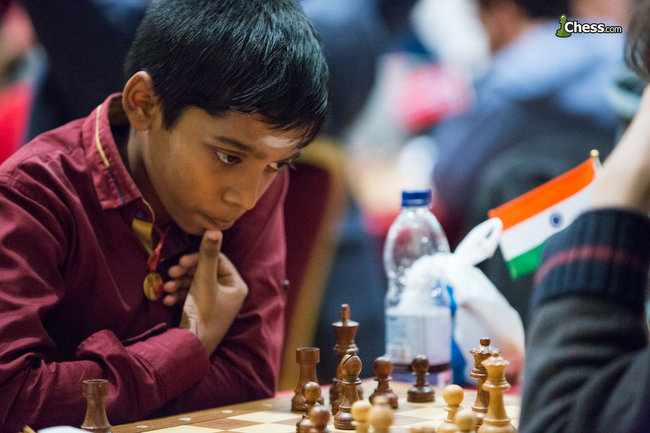 Our annotator Shailesh Dravid analyses two more games of note.
Final Standings
Full final standings are here.