Patna: GM Himanshu Sharma and IM S. Nitin had a below-par outing as GM Deepan Chakkravarthy and GM Lalith Babu MR defeated them in Patna today.
Fourth seed Lalith Babu gave no chance to Nitin who had to defend sorrowfully with black. It was a one-way traffic in a way with White having all the fun.
While Lalith already had a very comfortable position after 11 moves, the second result of the day was topsy-turvy.
GM Deepan had a clear pressure over sixth seed GM Himanshu Sharma.But there was a sudden drop of intensity in Deepan's performance and Himanshu had a chance to hold with a sharp continuation.
Black could've saved the game at one point if he had played 28…Rc7 instead of …Kb2. Even then he had a chance to hold by sacrificing a bishop but Himanshu never played it, perhaps due to time pressure.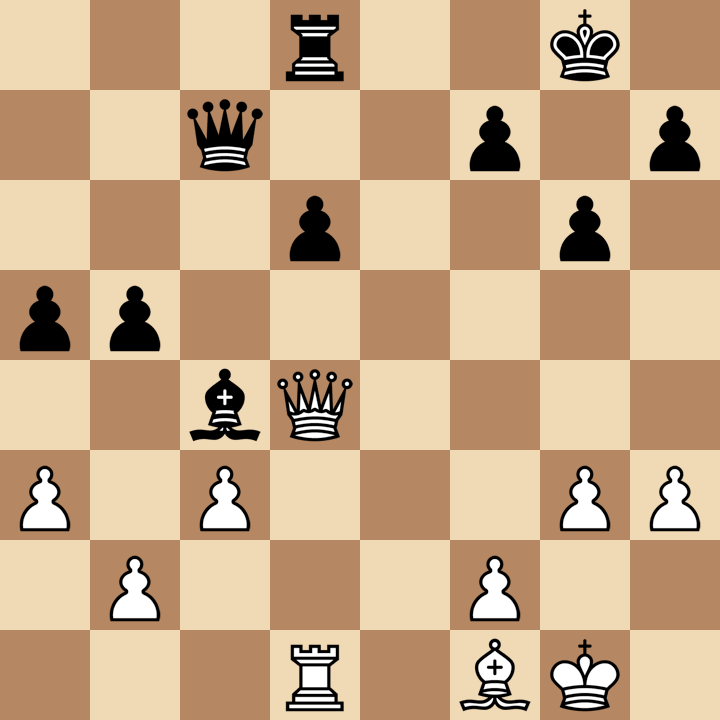 Unheralded newcomer Sammed Shete had a pleasant position as well with the white pieces, with better pawn structure. But maybe, he had to be a bit more confident in his abilities and play a move like h4. Instead, he took on c4, allowing Black (GM Debashis Das) to equalize easily.
Round 1 on 2017/10/28 at 01:00 PM
Bo.
No.
Rtg
Name
Result
Name
Rtg
No.
1
1
2392
GM
Laxman R.R.
½ – ½
GM
Swapnil S. Dhopade
2516
14
2
2
2503
GM
Kunte Abhijit
½ – ½
GM
Karthikeyan Murali
2578
13
3
3
2573
GM
Aravindh Chithambaram Vr.
½ – ½
IM
Das Arghyadip
2434
12
4
4
2310
Sammed Jaykumar Shete
½ – ½
GM
Debashis Das
2494
11
5
5
2477
GM
Deepan Chakkravarthy J.
1 – 0
GM
Himanshu Sharma
2510
10
6
6
2568
GM
Sunilduth Lyna Narayanan
½ – ½
IM
Shyaamnikhil P
2422
9
7
7
2525
GM
Lalith Babu M R
1 – 0
IM
Nitin S.
2415
8
Round 2 on 2017/10/29 at 10:00 AM
Bo.
No.
Rtg
Name
Result
Name
Rtg
No.
1
14
2516
GM
Swapnil S. Dhopade
IM
Nitin S.
2415
8
2
9
2422
IM
Shyaamnikhil P
GM
Lalith Babu M R
2525
7
3
10
2510
GM
Himanshu Sharma
GM
Sunilduth Lyna Narayanan
2568
6
4
11
2494
GM
Debashis Das
GM
Deepan Chakkravarthy J.
2477
5
5
12
2434
IM
Das Arghyadip
Sammed Jaykumar Shete
2310
4
6
13
2578
GM
Karthikeyan Murali
GM
Aravindh Chithambaram Vr.
2573
3
7
1
2392
GM
Laxman R.R.
GM
Kunte Abhijit
2503
2