AICF Election Process Concludes: Ajay Patel New AICF President
The Returning Officer appointed by Madras High Court Justice F.M. Ibrahim Kalifulla has concluded the AICF Election process for 2020-23.
As per the order of the Returning Officer, Mr Ajay Patel is the new President of the All India Chess Federation while Mr Vipnesh Bhardwaj is the new Vice President. Mr Bharat Singh Chauhan will hold the post of Honorary Secretary of All India Chess Federation.
For the post of President: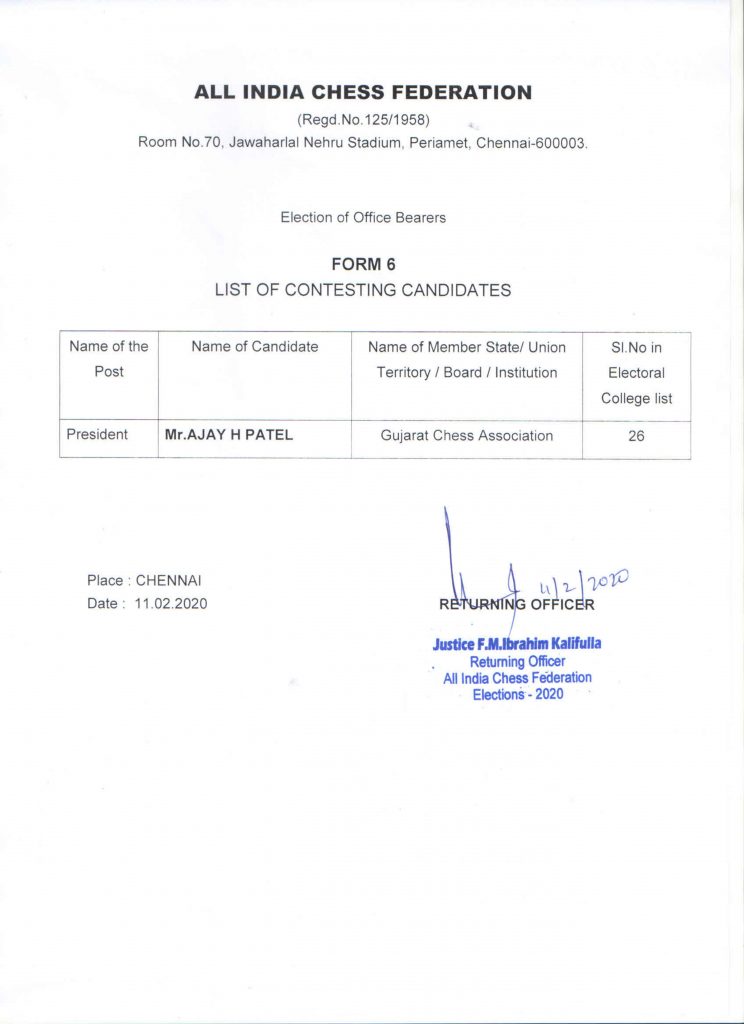 For the post of Vice President:
For the post of Hon. Secretary:
For the post of Joint Secretary: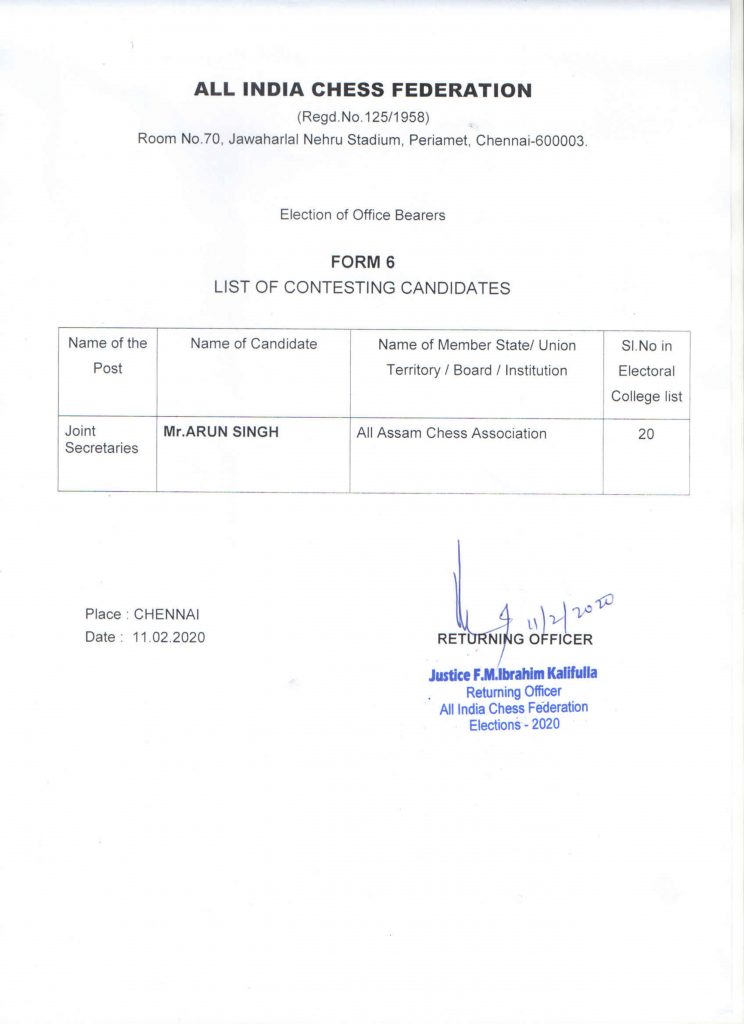 For the post of Treasurer: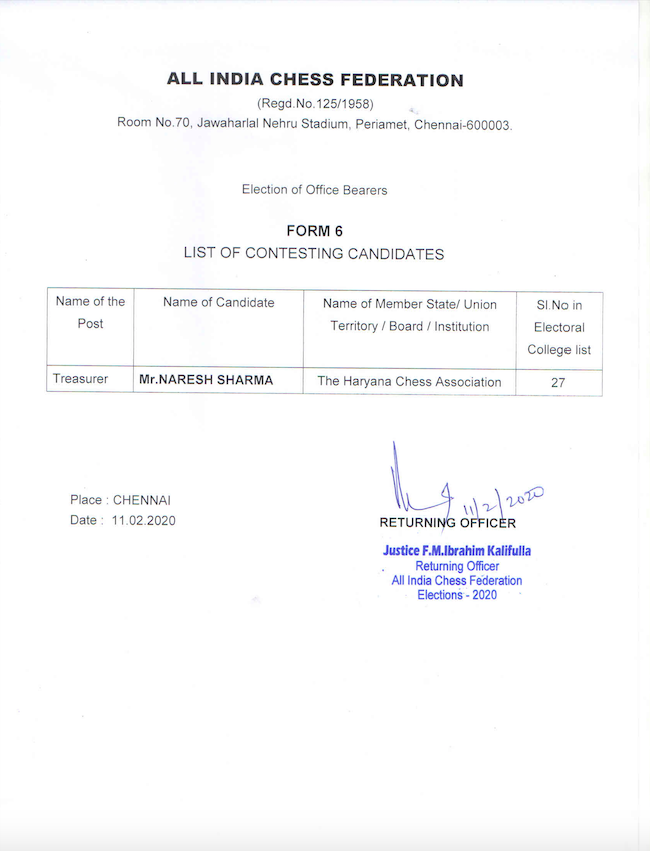 Order of the Returning Officer: