All Photos by Lennart Ootes
The 21st Hoogeveen Chess Tournament runs from 21-28 October in Hoogeveen Town Hall in the Netherlands. The highlight of the event are the two 6-game classical matches — one between Adhiban Baskaran and Jorden van Foreest, and the other between Vassily Ivanchuk and Wei Yi. The time control for the matches is 90 minutes for 40 moves, then 30 minutes to the end of the game, with a 30-second increment from move 1.
India's Adhiban Baskaran is playing against Netherlands top junior Jorden van Foreest. In a 6-game duel, first game ended on a peaceful note.
Adhiban then drew first blood by winning the second match, thereafter Jorden had made a scintillating show — he won two games in a row. The Dutchman had a one-point lead until Adhiban struck back in the fifth round, thus making the score level.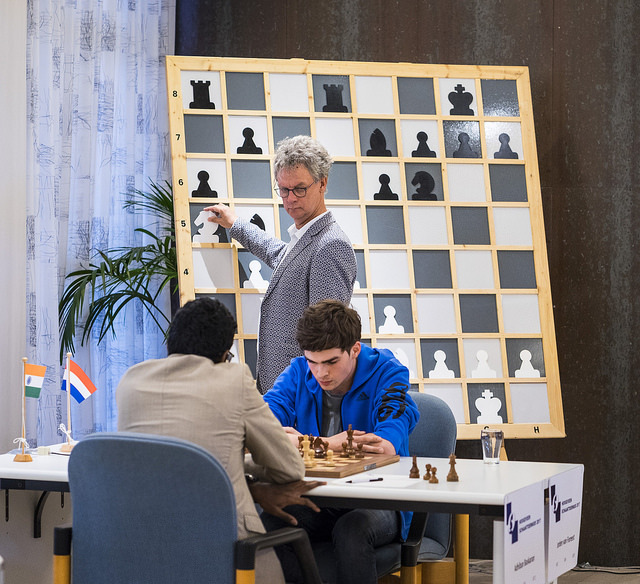 The first match ended in a draw after a series of wild exchanges.
Adhiban draws the first blood.
After winning a pawn in the Giuoco Piano opening, Black succesfully converted the advatange into a winning endgame.
In next two games, Jorden played brilliantly and took the match lead by one point.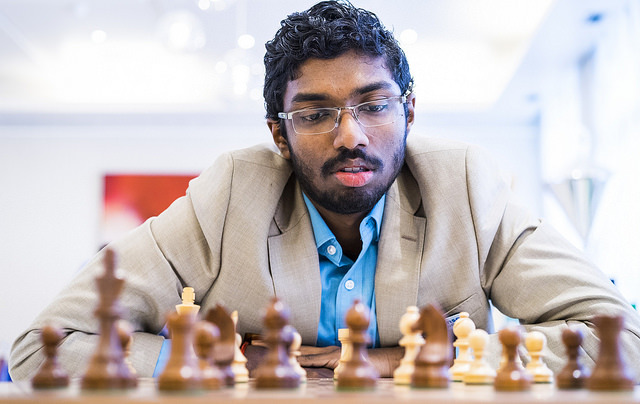 The 28th move was a turning point for Jorden in the fifth match, where he blundered a pawn in an equal endgame. Adhiban struck back and swiftly won the game.
Another match between legendary Vassily Ivanchuk and Chinese prodigy Wei Yi is nothing short of a roller coaster ride.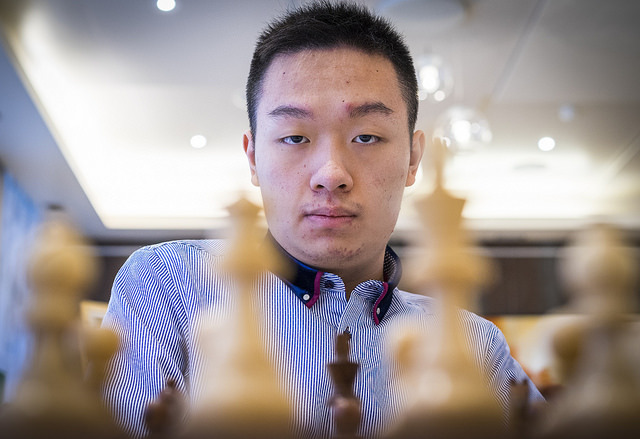 The sixth and final match will be played today.