Photos: Lennart Ootes
The GAMMA Reykjavík Open 2018 – Bobby Fischer Memorial is a 9-round Swiss open taking place in Reykjavik, Iceland from 06-14 March 2018. The total prize fund is €15,000, with €5,000 for first place in the Main category. Players receive 90 min for 40 moves + 30 minutes after move 40. And increment of 30 sec. for every move starting from move one. The event began on Tuesday with 248 participants, out of which 11 are Indians.
Chennai's super strong Grandmaster Adhiban Baskaran stamped his dominance with three consecutive victories. He emerged as co-leader by bulldozing through IM Haria Ravi (England), GM Alejandro Ramirez (USA) and GM Lagarde Maxime (France). After 7 rounds, he is sharing the lead with Hungary's GM Richard Rapport.
In a 60-move battle, Adhiban outplayed Haria Ravi in a rook and pawns endgame. However, in the following round, he faced Benko Gambit against Alejandro. Adhiban exploited Alejandro's uncastled king with a powerful bishop sacrifice in a complicated middlegame. Eventually, the sacrifice resulted in a winning attack for white.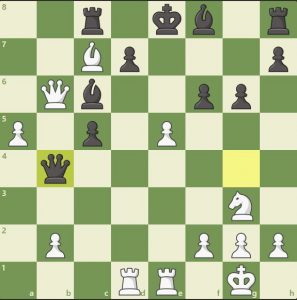 Adhiban displayed his endgame technical prowess against Legarde. He outplayed the French Grandmaster in a seemingly equal position.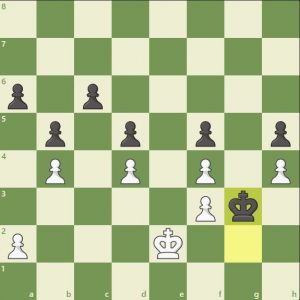 13-year-old prodigy IM Nihal Sarin is having a phenomenal run. With 5.5/7 points and a 2767 rating performance, he is inching closer to register his second Grandmaster norm. Nihal outwitted GM Elshan Moradiabadi (USA) with an ease. In later rounds, he drew against GM Gata Kamsky (USA) and GM Yilmaz Mustafa (TUR) respectively.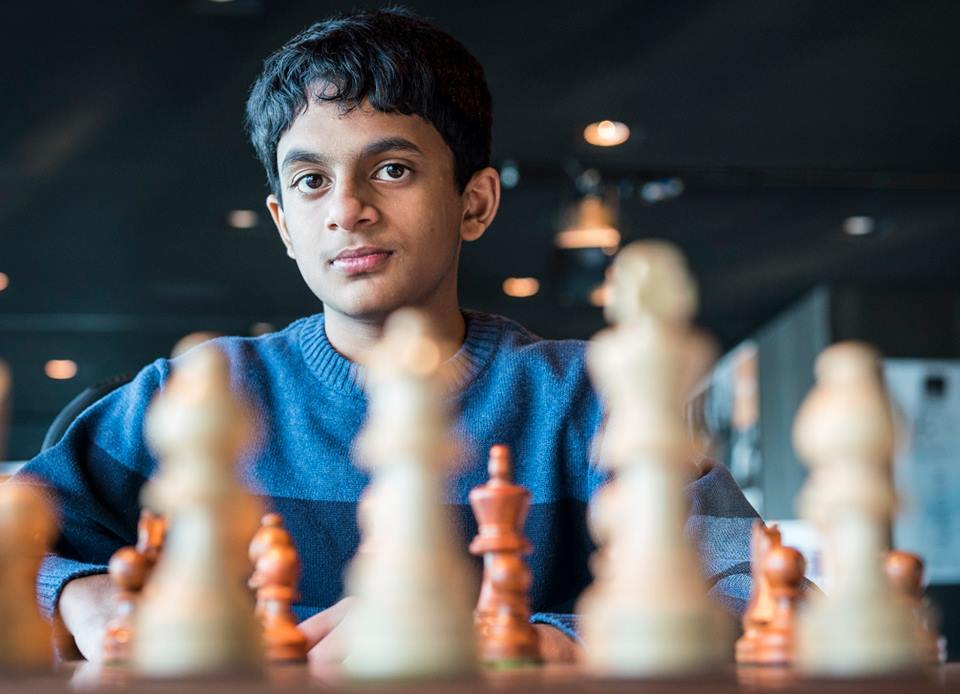 After an unexpected loss in 4th round, GM Vaibhav Suri bounced back with solid play. He defeated WIM Unuk Laura (SLO). drew against GM Landa Konstantin (RUS) and won against Bick Gabriel (USA). He is now trailing behind the leaders with 5.5/7 points.
International Master and prodigy Praggnanandhaa R. is on his way to score a Grandmaster norm.  He held higher-rated GM Landa Konstantin (RUS) to a draw in an interesting battle. He amassed five points out of seven rounds.
Pairings for Round 8
| | | | | | | | | | | | | | |
| --- | --- | --- | --- | --- | --- | --- | --- | --- | --- | --- | --- | --- | --- |
| Bo. | No. | | | Name | Rtg | Pts. | Result | Pts. | | Name | Rtg | | No. |
| 1 | 4 | | GM | Adhiban B. | 2650 | 6 | | 6 | GM | Rapport Richard | 2715 | | 1 |
| 2 | 28 | | GM | Fernandez Daniel Howard | 2505 | 5½ | | 5½ | GM | Yilmaz Mustafa | 2619 | | 9 |
| 3 | 20 | | IM | Sarin Nihal | 2534 | 5½ | | 5½ | GM | Vaibhav Suri | 2544 | | 17 |
| 4 | 2 | | GM | Eljanov Pavel | 2713 | 5 | | 5½ | FM | Antal Tibor Kende | 2419 | | 37 |
| 5 | 22 | | IM | Abdusattorov Nodirbek | 2518 | 5 | | 5 | GM | Kamsky Gata | 2677 | | 3 |
| 6 | 24 | | GM | Perelshteyn Eugene | 2513 | 5 | | 5 | GM | Gledura Benjamin | 2632 | | 7 |
| 7 | 8 | | GM | Cornette Matthieu | 2620 | 5 | | 5 | GM | Hjartarson Johann | 2513 | | 23 |
| 8 | 10 | | GM | Landa Konstantin | 2613 | 5 | | 5 | GM | Hamitevici Vladimir | 2512 | | 25 |
| 9 | 11 | | GM | Can Emre | 2603 | 5 | | 5 | IM | Praggnanandhaa R | 2507 | | 27 |
| 10 | 12 | | GM | Lenderman Aleksandr | 2600 | 5 | | 5 | IM | Cornette Deimante | 2447 | | 31 |